SHOW BREAKDOWN (IN CHRONOLOGICAL ORDER)
General Site responsibilities at Double Negative
Trainer in zbrush workflows, and DNEG modelling and publishing processes, including complex asset package environments.

Trainer and presenter in Marvelous Designer

A go-to person for build in Vancouver

Created show and site documentation including training and modelling efficiently for destruction

On set experience scanning and capturing photo reference of actors

Set up as a build stakeholder for the last few years, helping maintain and create new standards within assets for the entire company. Including models, textures, ldev and rigging.

Assisted HR in hiring new modellers to the company

Showreel reviewer for potential new employees

Helped in bids for new model work

One of the first few Dneg employees sent to Vancouver to help set up the new office.

Mentor to new starters to help them get set up and show the best practices.
Show Work

Deadpool 2
Senior character artist
Concept sculpt and creation of Ryan's "little legs" character. From initial bid, to final sculpt of lower part of his body

Cloth creation in Marvelous Designer for "little legs"

Cloth creation for Josh Brolin's character for various hero outfits

Environment/set dress modelling

Pacific Rim 2
Senior character artist

Annihilation
Senior modeller
Environment modelling of the abandoned military base

Crystal sculpts

Blade Runner 2049
Senior character artist
Responsible for hero model of "Joi" for holographic affect with 12 variant costumes

Self taught marvellous designer to create a more efficient pipeline process for the generation of so many costumes for one character.

35 Facial blendshapes modelled for Joi, based of FACs shapes.

Utilised wrap 3 for easier generation of blendshapes

Model/textured and ldev'd "Bill" aka Harrison Ford's character and costume

Modelled "K", Ryan Gosling's hero character

Modelled "Mariette", Robin Wright hero character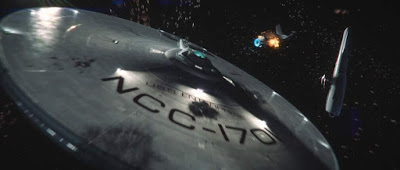 Star Trek Beyond
Build lead
responsible for the build of most of the vehicles on star trek. This included concept through to modelling, texturing, ldev and rigging.

Worked alongside the lookdev lead to maintain consitency, a good looking end product while keeping the rendering efficient.

Bid days for newly awarded work

Created plans on how to tackle large asset structures like the USS Enterprise, which needed to be both light enough to render easily, and yet hold up for all the close ups. It also needed to be built for destruction, and structured in a sensible way to allow for light fx sims on specific areas of the ship.

Created varying levels of detail in models and ldev for hero ships to be used in various set ups (hero close up, mid distant, 'crowd' swarms where there's hundreds on screen, and proxy for animation)

Liased cross site with supervisors on what elements they needed specific to their sequences, and came up with plans on how to handle each requirement without going over bid times.

Processed on set imagery for model, texture and lookdev artists

Cleaned up and decimated lidar scans taken on set

Maintained wiki documents of best practices and workflows

Held meet and greets for new starters each week to introduce them to the build on the show and what work as a whole had been awarded to the company.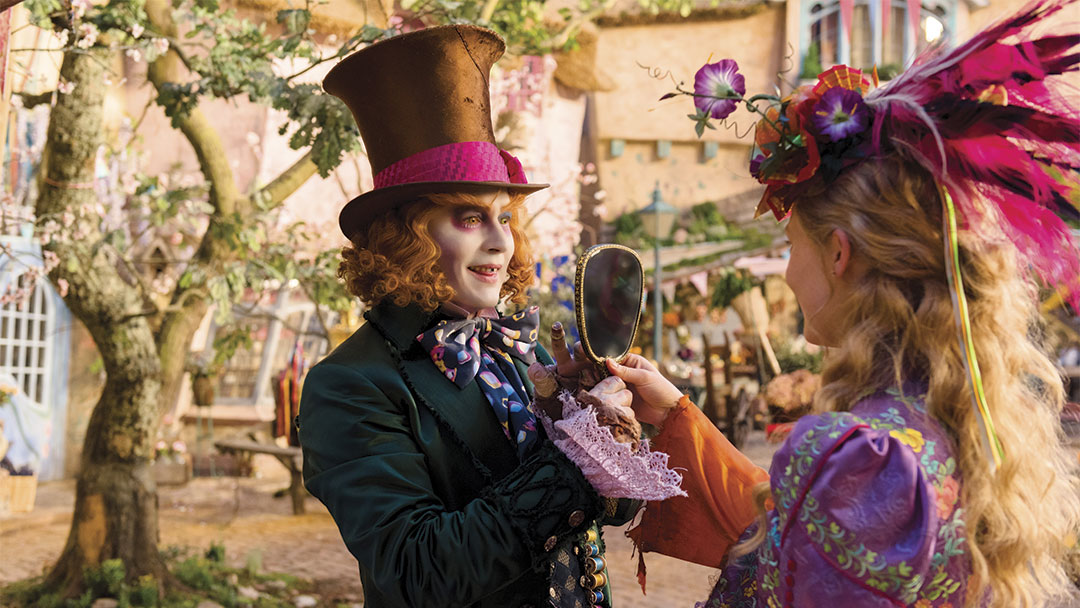 Alice through the looking glass
Build lead
Responsible for looking after build within 'Witzend' environment.

Built castle in witzend

Maintained wiki documentation on build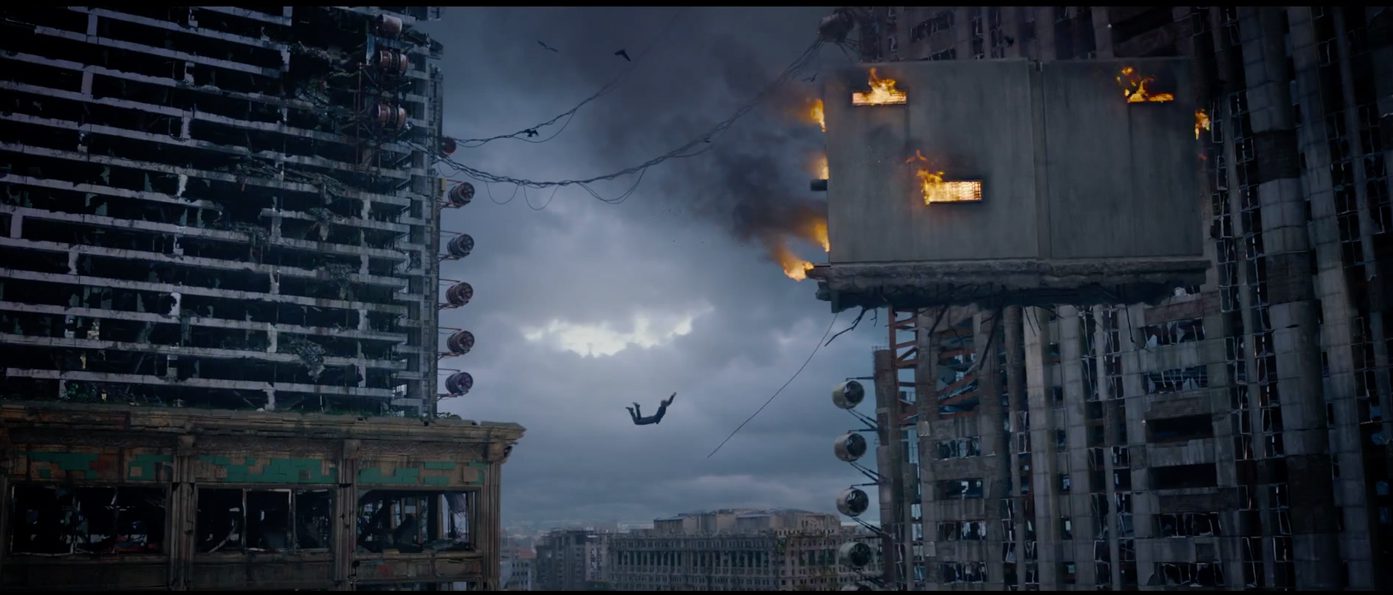 Insurgent 
Build supervisor
Responsible for all build including environments, characters, vehicles and props in the following areas: concept, modelling, texturing, ldev, rigging, shot sculpt, hair and cloth.

Modelled, textured and lookdev'd various buildings, characters and props on the show.

As the first show at the company to use clarisse, i helped develop workflows that would aid render efficiency for the show and in turn feed that back to site.

Helped train new starters on clarisse workflows

Looked after the stereo vendor at the end of the project and managed all bag and tag

Processed on set imagery for model, texture and lookdev artists

Cleaned up and decimated lidar scans taken on set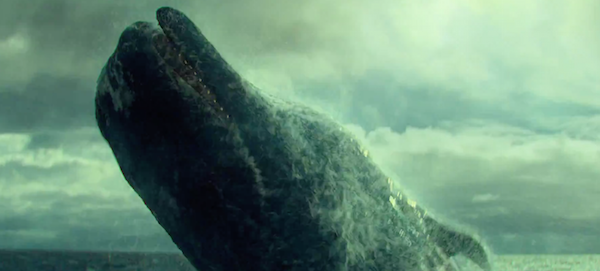 Heart of the Sea 
Lead creature artist
modelled 'moby Dick' hero whale

modelled bull, cow and calf variants of whales

directly worked with the external vfx supervisor on the look and feel of Moby. I juggled the delicate balance between making him anatomically correct, yet emote feelings and give character (not an easy thing to do with sperm whales!)

modelled various other sea creatures (remora fish, dolphins etc)
Thor the Dark World
Model supervisor
Responsible for over-seeing all build items; characters, creatures, environments, vehicles, and props

Supervising the capture of photography and digital data on set of main characters

On location model and texture photography acquisition of environments

Liased closely with art department to create look of Asgard home world

Responsible for cleaning lidar and processing reference photography

Provided detailed breakdowns of complex environment assets

Created site documentation for artists

Trained artists in ZBrush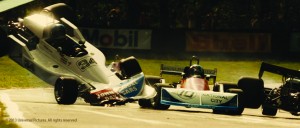 Rush
Senior modeller/texture artist
Model face replacement digi doubles for  James Hunt (Chris Hemsworth) and Niki Lauda (Daniel Brühl)

Model and texture various F1/F3 race cars at full screen height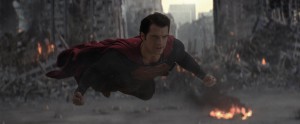 Man of Steel
Senior character modeller
Model digi double replacement for Lois Lane (Amy Adams)

Assist model of Superman (Henry Cavill) and General Zod (Michael Shannon)

Model digi double of fighter pilot

Model Supermans cape (and wore the real one too! )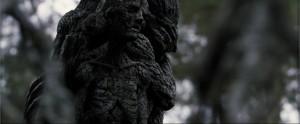 Snow White and the Huntsman
Senior character modeller/textures/lookdev
Zbrush concept sculpts of hero 'dark fairy' creature

Hero body build for dark fairy creature, including particle grooming effects of 25,000 shards for the outer skin and inner body sculpt.

Modelling digi-double of William (Sam Claflin)

Modelling and texturing hero 'tree-man' creature

Model,texture and partial lookdev of dark forest foliage and creepy crawlies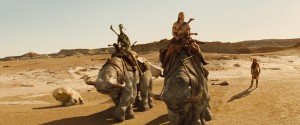 John Carter
Senior creature modeller
Lead 'Thoat' creature modeller

Created all fine and larger displacement wrinkles within Zbrush

Liased with Director in making facial concept tweaks

Responsible for creating variant ideas and sculpts for crowd shots

Lead a team of artists in creating blendshape variants of the creature

Worked closely with the texturing and rigging department to create a working topology through out the pipeline

Looked after all 'Thoat' costume models from creation to publishing, again liasing with texturing and rigging

Modelling one half of the 'White Ape Arena' environment

Modelling hero props and costumes for the 'Tharks'

Modelling face shape variants for crowd ' Tharks'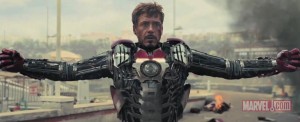 Iron Man 2
Character/Vehicle modeller
Modelling and texturing Robert Downey Junior's digi-double

Modelling and texturing race car digi-double suits

Modelling F1 racecar

In charge of costume photoshoot

Shot lighting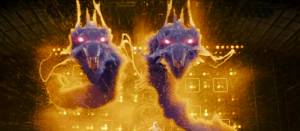 Scott Pilgrim vs. The World
Character modeller
Modelling and texturing part of Michael Cera's digi-double

Modelling part of Mae Whitman's digi-double

Modelling hero 'snow dragon' creatures

Modelling and texturing skate sequence environment

Modelling and texturing hero props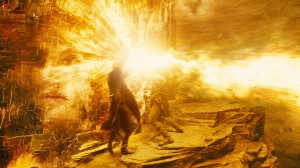 Prince of Persia
Environment modeller
Hero model of sand-glass crystal

Environment modelling of 'sand-glass chamber' environment